Study Abroad ✈️
ISTANBUL or NEW YORK ? I akan study di luar negara lepas habis SPM nanti. Tapi I tak tahu yang mana satu I nak pergi. Both are the best places ever. Any idea? Suggestion? I sebenarnya ada multiple choices untuk study course. Pertama, perubatan. Kedua, sejarah Islam (like ofcourse Turky). Ketiga, art performing. Ni memang keputusan terakhir lah kalau medical tak dapat. TAPI I nak… Hmmm 😫 tak boleh nak buat keputusan lah macam ni. I pernah cakap kat mama,"rasa macam nak jadi pilot aircraft lah". Mama cakap,"Ishh…tak tetap pendirian lah kakak ni". Yes, as you can tell. I memang tak tetap pendirian dalam SESETENGAH perkara. But, gempak kot kalau perempuan pilot aircraft. Bagi I, buat benda tu dah hebat gila kot. I admit, I tak akan dapat. Let's continue next time…
How To Organize Notes 📚
Untuk posting kali ini, saya akan berkongsi cara-cara yang boleh diamalkan oleh students yang suka mencatat nota tapi tidak tahu bagaimana cara untuk menarik minat untuk membaca. Ini adalah cara saya. Selamat mencuba.
Ini adalah buku nota biologi saya. Untuk kelas ini, saya harus membuat nota dengan cara saya tersendiri tanpa bantuan guru. Kiranya macam latihan survive bila sambunv study nanti lah.
Pertama sekali, mesti gunakan atau ada
TABS
. Tak tahu apa itu tabs? Tabs inilah yang selalu students gunakan untuk tanda muka surat setiap bab. Sangat berguna. Terutama sekali apabila tiba musim peperiksaan. Hanya selak tabs dan bab yang ingin dibaca telah pun terbuka, kan?
Kedua, gunakan highlighter. Ketika membaca nota, pastikan di sisi buku telah tersedia highlighter yang berwarna menarik. Buku yang berwarna-warni dengan contengan menunjukkan korang seorang pelajar yang gemar membuat nota.
Di atas ini ialah posted notes. Comel-comel kan? Warna-warni lagi. Benda ini sangat lah berguna untuk mencatat nota tambahan dan ditampal pada muka surat nota dibuku. Jangan risau. Cikgu tak akan marah dengan korang. Tapi pastikan korang check nota korang lepas dapat balik buku dari pemeriksaan. Takut-takut nota korang tu hilang pulak.
Lihatlah dunia!!! Haha. Ini baru sedikit. Ada lagi satu kotak posted notes yang saya simpan. Rasa sayang bak guna pun ada jugak. Hehe. Harapnya, berguna lah post kali ini, ya! 👻
Friends ~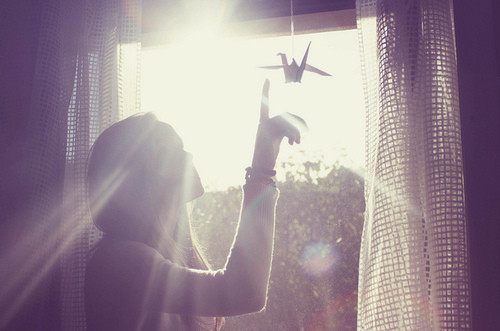 Friends. A simple word isn't it? It's uttered every day to almost every person imaginable. Who are your friends? I used to think that friends were the people that you could laugh and talk to. Now I know that friends aren't that, they're the people that you could laugh and talk to. Now I know that friends aren't that, they're the people that touch your hearts. You could spend hours with them doing nothing at all and it can be the best time of your life, just because it was with them. They're the people you can share your secrets with, cry with, laugh with and just have fun with. They don't judge you or make you change. They accept you exactly as you are. They look at you and they see a great person, one they love spending time with. You all share something in common and are tied together by memories, tears, laughs and smiles. You're tied together by love for the other. Friendship is strangest but greatest thin in the world. I find my time with my friends, the best time of my life. My friends are my heart, my soul, my fun. my laughter, tears, love and my life.