exhausted of examination .
Tuesday, 16 October 2012 | 10:27 am |
0COMMENTS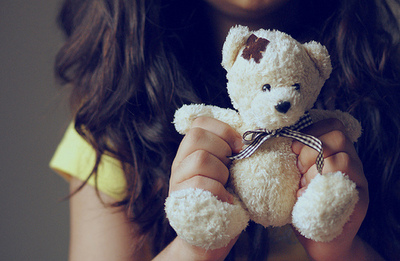 Imma free now. PMR examination is already exhausted yesterday, October 15, 2012. Second largest examination for me. I do not want a lot of target for this exam. PMR slip was not used to enter any university but used to go to boarding school. Well, forget about results. The important thing I have made the best.
topics to be targeted .
Tuesday, 9 October 2012 | 6:23 pm |
0COMMENTS
To all PMR candidates in 2012, here are the topics to be targeted in the Pendidikan Islam (Islamic education). It is not necessarily correct at all. This just preparing us all
.
Tilawah
Berbudi dan berbakti cara hidup mukmin
Sabar menghadapi ujian Allah.
Arak dan judi memusnahkan kehidupan.
Berpegang teguh dengan agama Allah.
Hidayah sumber kebahagiaan.
Mengahargai Sunnatullah.
Mencontohi dakwah rasulullah.
Meyakini hari kebangkitan.
Memanfaatkan anugerah Allah.
Hadis
Pengenalan hadis.
Al-Quran dan hadis panduab hidup mukmin.
Ilmu pengetahuan asas kejayaan.
Mencegah kemungkaran tanggungjawab bersama.
Sedekah pemangkin kesejahteraan.
Ihsan terhadap binatang.
Akidah
Konsep akidah.
Asas akidah Islam.
Asma' Ul-Husnah: Ar-Rahman & Ar-Rahim.
Beriman kepada kitab.
Ismaturrasul.
Beriman kepada hari akhirat: Al-Mizan & Al-Hisab.
Beriman kepada hari akhirat: Pahala & Dosa.
Beriman kepada hari akhirat: Perhimpunan Mahsyar.
Beriman kepada hari akhirat: Neraka.
Beriman kepada Qada' & Qadar.
Ibadah
Istinjak, wuduk, mandi dan samak.
Solat sunat tahiyatul masjid dan solat rawatib.
Solat qasar & jamak.
Puasa.
Zakat Fitrah.
Solat hari raya.
Solat tahajjud.
Pengurusan jenazah.
Zakat harta.
Sirah dan Tamadun
Riwayat hidup rasulullah S.A.W
Kejayaan rasulullah S.A.W
Piagam Madinah.
Perjanjian Hudaibiyah
Fathu Makkah.
Tokoh
Saidatina Khadijah Binti Khuwailid
Sumaiyah
Saidatina Hamzah
Abu Hurairah
Bdul Rahman Bin Auf
Saidatina Fatimah Az-Zahra'
Adab
Adab bergaul dengan keluarga
Adab berguru
Adab menjaga harta sekolah
Nikmat dan musibah ujian kehidupan
Memelihara kesucian masjid
Doa penyeri kehidupan
Wawasan beribadah
Adab menjalankan tugas
Adab terhadap ibu bapa.
Out to Taman Merdeka ◕‿◕
Sunday, 7 October 2012 | 11:51 pm |
0COMMENTS
A while ago, my family out to break at Taman Merdeka (Independence Park) near the city of Johor Bahru. Today so many people are out for a break like me too. While waiting for my cousin and sistar bathing, I read the novel directly on the phone while accompany my grandmother rest. I read the novel is the presentation of the conflict between Islam and Christianity. The main character is Isabella, daughter of the chief priests in Cordova, Spain. He is a devout Christian scholar but embraced Islam after seeing the truth.
This is the pictures of me and my sister when we are heading to back home. ya, she is the only sister that I have in my life. And yes, I love her ! After that, we going to full our stomach. Imma full with Nasi Goreng Ayam (Chicken Fried Rice) Teh Ais (Ice Tea). Before we straight to back home, we stopped at a convenience store I-Shop.
Before we straight to back home, we stopped at a convenience store I-Shop. I bought the Rilakkuma phone strap Rm 4.90 ($ 1.6), card reader Rm 14.90 ($ 5) and the aid plaster Rm 1.20 ($ 0.40). While my sistar bought for 1/2 A5 bag Rm 3.90 ($ 1.30) and star paper Rm 1.50 ($ 0.50). So, she owe me for Rm 5.40 ($ 1.80). She needs to pay all those stuffs.
Just this my story for this entry, ya ! be patient for the next entry.
next incoming movie
this is my incoming movie to cinema. this is one of my favourite movie and imma so sad because this is the last part of twilight. so dont wanna miss this chances. i will out with my friends and made up some invited card.
extra classes.
Saturday, 6 October 2012 | 10:05 pm |
0COMMENTS
Today I have extra classes subject of Islam. PMR is going to close after all. Stay a few days longer. Was fun because not many students as day Saturday. They prefer to stay home from coming to class. If come, they did not get into class. Many things discussed in class. For example, the questions that are commonly out in the exam. When I was in this situation I fell like we are all a family. Here I attach some photos of our behaviour in the classroom.
It is my work on the first picture. The second and third pictures are photographs behaviour of my friends in the class. Very happy at this time with laughter and our prank. In the fourth to the sixth pictures are Natasha, Aina and me. It is my behaviour when mix with my friends.
During this study we could relax with snacks provided by our teacher. Fun is when given the freedom like this. Do not feel like a normal school day.
And I to say goodbye when our class ended. very relieved. Back to sleep until the afternoon early in the morning because Imma due up for the school.